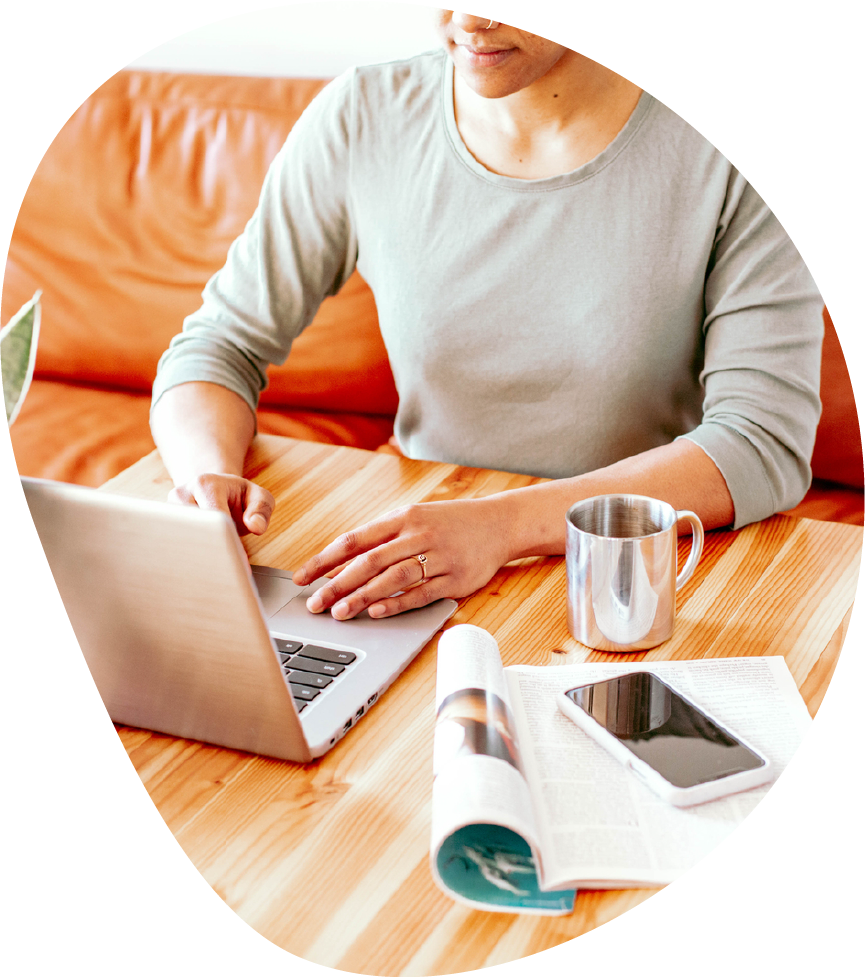 Become

A

FullWell Ambassador
About the program 
Our ambassadors share FullWell's vision that fertility is for the collective.
As health practitioners, our work in fertility is desperately needed yet still underutilized. Through our program, our mission is to help our ambassadors further their essential work in this space. We consider our health practitioners part of a new vision for fertility—one that is more expansive and inclusive, and our program rewards ambassadors for using their influential voices to share and promote their experience with our products. 
Becoming a FullWell Ambassador means you are not just any partner but an extension of our brand and our mission to help individuals nurture their fertility, support robust health, and engage our human potential for creation at any age. As a partner, you will receive personalized affiliate links to earn a commission, exclusive insider information on new products, clinical pearls and science briefs, direct access to our dedicated clinical team, and so much more.
Ready to join us?
Who this program is designed for
Are you a health professional? Explore how you can help your clients grow your business through FullWell's Ambassador Program. 
Our ambassadors come from various backgrounds to create a unique community of passionate individuals that inspire and empower their communities. With your influential voice, you can play a crucial part in our mission to optimize generational health within our communities. 
Ambassador Benefits
Earn
Monetize your FullWell recommendations even further! Earn a generous commission on every first-time order placed through your unique ambassador code. Plus, take advantage of our exciting promotional periods, where we offer higher commissions, not only for new and existing customers but also during new product releases. 
Exclusive Info
Be the first to know about new products, promotions, and more.
Continuing Education
Receive FullWell's monthly clinical pearls, webinars, research roundups, and science brief content to grow your well of knowledge to share with your community. 
Not ready to be an Ambassador but would still like to work with us?
Wholesale Partnership
Sign up for our wholesale partnership and have the opportunity to purchase our products at discounted rates for resale in your clinic or practice.
Health Practitioner Directory
Are you a practitioner who works with clients on a one-on-one basis? Do you operate in a solo or group practice? Is your area of focus on fertility and reproductive health? If so, we have some great news for you! We're developing a directory for practitioners like yourself. Be listed in our directory as a recommended health practitioner for our community.
Frequently Asked Questions
What is expected of a FullWell Ambassador?
FullWell Ambassadors are an extension of our brand. As such, we ask our Ambassadors to engage FullWell within their community, while also driving sales to fullwellfertility.com using social media, word of mouth, and other reasonable means. Some ways to to reach these goals are:
Speaking about FullWell via social media or word of mouth
Sharing FullWell's content and promoting FullWell's social media networks
Recruiting new, like-minded health professionals to join the FullWell Ambassador community
We also ask that FullWell Ambassadors are mindful of the language when used to communicate the benefits of our products so that it not only aligns with our brand and our values, but also upholds FDA standards. (Don't worry, we'll give you all the information you need to make this simple and easy to understand!).
I submitted my application to become a FullWell Ambassador, now what?
We will email you within two weeks of applying to let you know whether or not your application has been accepted. If you have any questions during the application process, feel free to contact us at hello@fullwellfertility.com