The Science Behind Our Products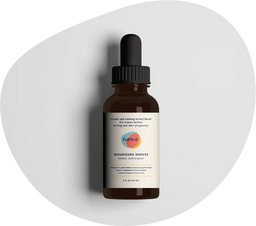 Nourished Nerves
Bridging science and nature, our Registered Dietitian and herbalist formulated tincture blends together broad spectrum herbs that are used to support your nervous system when you need it the most.*
Made in the US with Organic Herbs
Designed to support women before, during and after pregnancy
Promotes relaxation for a good night's rest.
ORGANIC LEMON BALM (Melissa officinalis)

BENEFITS
A member of the mint family, lemon balm is a gentle and calming herb that helps restore the nervous system. Used traditionally for centuries to support cognitive function, recent clinical studies have validated its many uses, including its role in reducing depression, anxiety, and stress.
ORGANIC LINDEN (Tilia spp.)

BENEFITS
Linden, one of the most gentle nervines, is valued for its sedative properties which can help promote sleep, reduce anxiety, and calm restless nerves. Studies show that it promotes relaxation by mimicking the activity of gamma-aminobutyric acid (GABA), a neurotransmitter that boosts mood and has a relaxing effect on the nervous system.
ORGANIC MILKY OAT TOPS (Avena sativa)

BENEFITS
Milky oats, harvested from the same plant that produces oatmeal, is a nervine that not only nourishes the nervous system, but repairs damage to the myelin sheath which covers our nerve fibers. Beyond this, the calming herb is also exceptionally rich in silica, calcium, chromium, and magnesium.
ORGANIC CHAMOMILE (Matricaria recutita)

BENEFITS
A gentle, yet powerful nervine, chamomile is used to help ease tension and invite sleep. It contains apigenin, an antioxidant that binds to receptors in your brain that may induce muscle relaxation and reduce insomnia. Because of its mild, yet sunny disposition, chamomile combined with ginger and lemon balm is also good for morning sickness and relieving digestive distress. Please note that persons with allergies to other members of the daisy (Asteraceae) family should exercise caution with chamomile.
ORGANIC GINGER (Zingiber officinale)

BENEFITS
Though most well known for its role in supporting the digestive system including nausea, ginger is a versatile herb that warms and supports circulation. Ginger's anti-inflammatory properties also help support brain health and function, which includes increasing blood flow to the brain and improving vagus nerve function.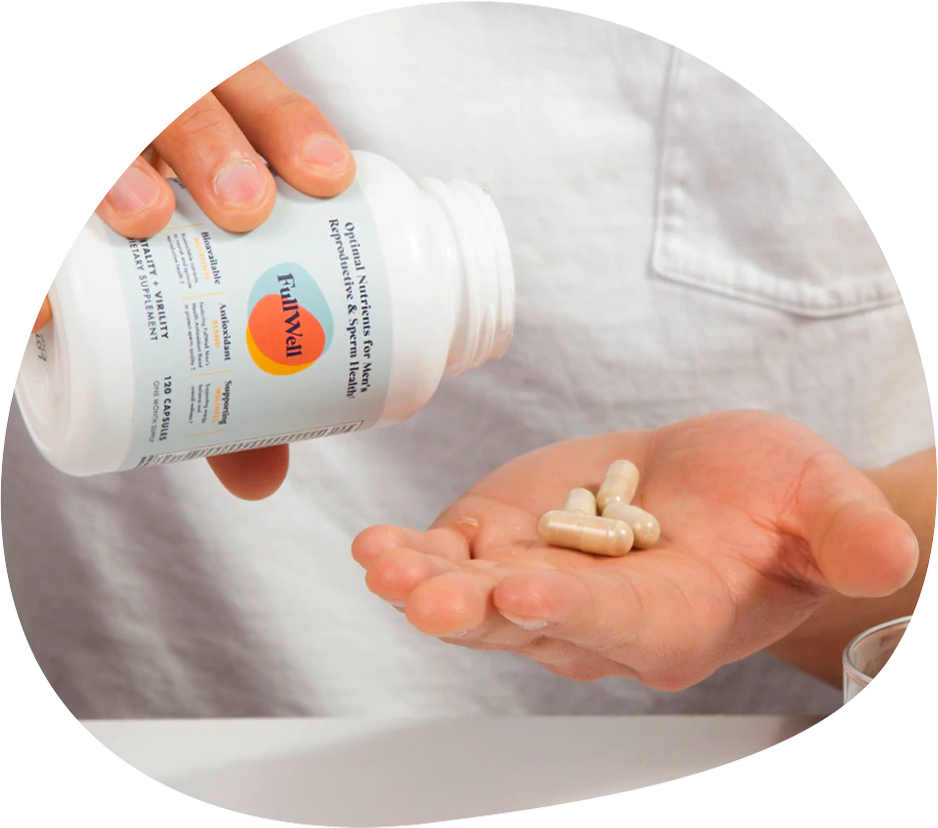 Vitality Virility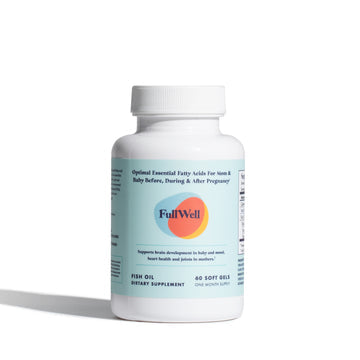 Fish Oil